Maine News & Coastal Maine Realty Updates Feb 08

CoastWise Realty
Maine's Oceanfront Specialists
Representing Real Estate Buyers in Maine
800-293-4416
207-338-6005


Maine Crime Continues to be Low
STATE CITES DOWN EAST MAGAZINE ABOUT CRIME RATES
The Maine Department of Public safety is quoting an article in the current edition of Down East Magazine, which claims that Maine had the lowest crime rate in the country in 2006.

See full story
___________

Video Page Comes to CoastWise Realty

COASTWISE REALTY BUILDS PAGE OF LINKS TO MAINE VIDEOS

Here's a simple way to get to know Maine and its unique lifestyle. Visit places, meet the locals, see the scenery -- all from the comfort of your home or office. Coastwise Realty's web page now has links to videos about Maine and Maine life. "When we first sarted, it would take a couple of minutes to load a small photo. We had a 12-baud modem on a dial-up that worked intermittently. Watching or downloading a video was out of the question", said Marjorie Crowley of CoastWise Realty


CoastWise Realty's Maine Video Links

Some of our favorite videos...
Maine Clam Diggers
____________

Video: Winter in Bayside

BaysideMaine.com joins the YouTube generation
It was bound to happen. BaysideMaine.com joins the YouTube generation with a video submitted by local resident Bill Cressey. As many probably know, Maine has been getting socked with a lot of snow, including a big New Years Day storm, and Bill and Gina present video evidence.
Find more about Bayside or visit Bayside's "Photo of the Day"
Cottage rentals in Bayside are booked through Bayside Cottage Rentals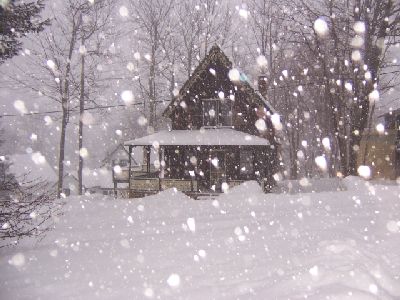 Bayside Cottage in Snowstorm
CoastWise Realty - Maine's Oceanfront Specialists
We'll help you locate just the right property and guide you safely and wisely through the negotiation and acquisition process. Put our years of coastwise knowledge to work for you.

View all coastal Maine MLS listings.



800-293-4416 • 207-338-6005
Call us today for an update on current market conditions